😱𝟔 𝐁𝐄𝐋𝐈𝐄𝐅-𝐒𝐇𝐀𝐊𝐈𝐍𝐆 & 𝐑𝐮𝐭𝐡𝐥𝐞𝐬𝐬 𝐓𝐫𝐮𝐭𝐡'𝐬 𝐀𝐛𝐨𝐮𝐭 𝐎𝐮𝐫 𝐂𝐮𝐫𝐫𝐞𝐧𝐭 𝐒𝐢𝐭𝐮𝐚𝐭𝐢𝐨𝐧 𝐛𝐲 𝐚 𝐍𝐨𝐧𝐜𝐨𝐧𝐟𝐨𝐫𝐦𝐢𝐬𝐭!** by Winter Baserva
Featuring: Kiel S, Kim J., Steve B., Sue W., Mitch G
(**information in this post does NOT constitute advice**)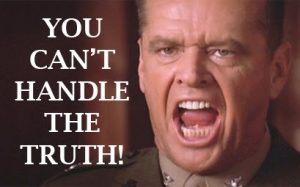 1) 𝐖𝐞 𝐚𝐫𝐞 𝐥𝐢𝐯𝐢𝐧𝐠 𝐡𝐢𝐬𝐭𝐨𝐫𝐲 𝐫𝐢𝐠𝐡𝐭 𝐧𝐨𝐰. When I revisit history, I think about the fact that more millionaires were made during the Great Depression than ANY other time in American History.
I think about how I jumped into the real estate market when everyone was jumping out and not only did I survive, but I THRIVED! There are incredible opportunities that can come of this and most of all, incredible opportunities to see humanity at its best. I am seeing acts of love 💓, kindness and a beautiful coming together of humans. 👥
For those that thought the housing crisis and financial downturn in 2008 was the worst thing to ever happen, I watched cash flood the market and witnessed people who saw the good in the situation make millions and save others from financial ruin.
Here's my CNN interview on the GOOD that came out of times like this: https://youtu.be/Vd80jmMYhuM
2) 𝐑𝐞𝐚𝐥 𝐄𝐬𝐭𝐚𝐭𝐞 𝐢𝐬 𝐎𝐊! 👍 I am getting inundated with calls from clients about what is happening to their home values and what this means for real estate. I don't have the crystal ball, and 𝐌𝐘 𝐁𝐄𝐋𝐈𝐄𝐅 𝐈𝐒 𝐀𝐋𝐋 𝐈𝐒 𝐎𝐊!
First, your property values did NOT decrease 10% overnight! I currently have 5 homes under contract and so far, all are sticking. I am meeting with clients still and taking on new clients at lightening speed. People still need a place to live, and they still have plans to move. Don't let fear derail your plans.
To serve you even more during this time and keeping my client's health and well-being as my #1 priority, I am offering support to see homes through a virtual home tour experience where I can tour the home for you and conference you in. I can also host livestream appointments to discuss selling your home, to be able to continue to provide you with the best white-glove service without a hitch. 🥇
For me, its BUSINESS AS USUAL, just with a little twist and possibly in my pj's. 😜
3) 𝐓𝐡𝐞𝐫𝐞 𝐢𝐬 𝐚𝐧 𝐔𝐏𝐒𝐈𝐃𝐄 𝐭𝐨 𝐭𝐡𝐢𝐬 𝐦𝐚𝐫𝐤𝐞𝐭. I recently interviewed financial planner Kiel Shaw, who shared an incredible article about the UPSIDE to this down market, the article details that "𝐴𝑠 𝑢𝑛𝑠𝑒𝑡𝑡𝑙𝑖𝑛𝑔 𝑎𝑠 𝑡ℎ𝑖𝑠 𝑠𝑒𝑙𝑙𝑜𝑓𝑓 𝑚𝑎𝑦 𝑓𝑒𝑒𝑙, 𝑑𝑜𝑛'𝑡 𝑙𝑜𝑠𝑒 𝑠𝑖𝑔ℎ𝑡 𝑜𝑓 𝑡ℎ𝑎𝑡 𝑠𝑡𝑎𝑖𝑟𝑐𝑎𝑠𝑒. 𝐸𝑣𝑒𝑛 𝑤𝑖𝑡ℎ 𝑡ℎ𝑖𝑠 𝑑𝑒𝑐𝑙𝑖𝑛𝑒, 𝑡ℎ𝑒 𝑠𝑡𝑜𝑐𝑘 𝑚𝑎𝑟𝑘𝑒𝑡 𝑖𝑠:
• 𝐵𝑎𝑐𝑘 𝑤ℎ𝑒𝑟𝑒 𝑖𝑡 𝑤𝑎𝑠 𝑖𝑛 𝑒𝑎𝑟𝑙𝑦 2019
• 𝑆𝑡𝑖𝑙𝑙 5% ℎ𝑖𝑔ℎ𝑒𝑟 𝑡ℎ𝑎𝑛 𝑑𝑢𝑟𝑖𝑛𝑔 𝑡ℎ𝑒 𝑝𝑢𝑙𝑙𝑏𝑎𝑐𝑘 𝑖𝑛 𝐷𝑒𝑐𝑒𝑚𝑏𝑒𝑟 2018
• 𝑈𝑝 20% (𝑖𝑛𝑐𝑙𝑢𝑑𝑖𝑛𝑔 𝑑𝑖𝑣𝑖𝑑𝑒𝑛𝑑𝑠) 𝑜𝑣𝑒𝑟 𝑡ℎ𝑒 𝑝𝑎𝑠𝑡 𝑓𝑖𝑣𝑒 𝑦𝑒𝑎𝑟𝑠 (𝑎𝑛 𝑎𝑣𝑒𝑟𝑎𝑔𝑒 𝑎𝑛𝑛𝑢𝑎𝑙 𝑔𝑎𝑖𝑛 𝑜𝑓 4%) 𝑎𝑛𝑑 345% 𝑜𝑣𝑒𝑟 𝑡ℎ𝑒 𝑝𝑎𝑠𝑡 11 𝑦𝑒𝑎𝑟𝑠 (𝑎 12% 𝑎𝑛𝑛𝑢𝑎𝑙 𝑔𝑎𝑖𝑛)"
Read the full article for a great perspective: https://www.edwardjones.com/market-news-…/…/down-market.html
4) "𝐘𝐨𝐮 𝐜𝐚𝐧'𝐭 𝐰𝐨𝐫𝐫𝐲 𝐞𝐧𝐨𝐮𝐠𝐡 𝐚𝐛𝐨𝐮𝐭 𝐭𝐡𝐢𝐬 𝐭𝐨 𝐜𝐡𝐚𝐧𝐠𝐞 𝐢𝐭," said Kim Johnson, life coach extraordinaire "worry only weakens the immune system."
In my own opinion, 𝐭𝐨𝐮𝐠𝐡 𝐭𝐢𝐦𝐞𝐬 𝐝𝐨𝐧'𝐭 𝐥𝐚𝐬𝐭, 𝐭𝐨𝐮𝐠𝐡 𝐩𝐞𝐨𝐩𝐥𝐞 𝐝𝐨. Worry looks around. Sorry looks back, and FAITH looks up. You can be in FEAR right now and forget everything and run or you can 𝐅𝐀𝐂𝐄 𝐄𝐕𝐄𝐑𝐘𝐓𝐇𝐈𝐍𝐆 𝐀𝐍𝐃 𝐑𝐈𝐒𝐄!
5) 𝐁𝐮𝐬𝐢𝐧𝐞𝐬𝐬𝐞𝐬 𝐢𝐬 𝐬𝐭𝐢𝐥𝐥 𝐡𝐚𝐩𝐩𝐞𝐧𝐢𝐧𝐠. Mortgage lenders are overwhelmed with the number of ongoing refinances. Steve Beecham of Home Town Mortgage says "𝑇ℎ𝑒𝑟𝑒'𝑠 𝑠𝑜𝑚𝑒 𝑔𝑟𝑒𝑎𝑡 𝑛𝑒𝑤𝑠 𝑐𝑜𝑚𝑖𝑛𝑔 𝑜𝑢𝑡 𝑜𝑓 𝑡ℎ𝑖𝑠 𝑣𝑖𝑟𝑢𝑠 𝑏𝑒𝑐𝑎𝑢𝑠𝑒 𝑟𝑎𝑡𝑒𝑠 𝑎𝑟𝑒 𝑔𝑜𝑖𝑛𝑔 𝑡𝑜 𝑔𝑒𝑡 𝑙𝑜𝑤𝑒𝑟. 𝑇ℎ𝑖𝑠 𝑚𝑒𝑎𝑛𝑠 𝑦𝑜𝑢 𝑐𝑎𝑛 𝑔𝑒𝑡 𝑎 𝑐ℎ𝑒𝑎𝑝𝑒𝑟 𝑝𝑎𝑦𝑚𝑒𝑛𝑡. 𝑇ℎ𝑖𝑠 𝑎𝑙𝑠𝑜 𝑤𝑖𝑙𝑙 𝑝𝑢𝑡 𝑛𝑒𝑤 𝑝𝑒𝑜𝑝𝑙𝑒 𝑖𝑛 𝑡ℎ𝑒 𝑚𝑎𝑟𝑘𝑒𝑡 𝑤ℎ𝑜 𝑚𝑎𝑦 𝑛𝑜𝑡 ℎ𝑎𝑣𝑒 𝑏𝑒𝑒𝑛 𝑡ℎ𝑒𝑟𝑒 𝑏𝑒𝑓𝑜𝑟𝑒 𝑏𝑒𝑐𝑎𝑢𝑠𝑒 𝑜𝑓 𝑡ℎ𝑖𝑠." See this .50 second clip by Steve of how the mortgage market is prospering and in his belief will continue to do so: https://youtu.be/xIII_kE7jYE
6) 𝐓𝐡𝐢𝐬 𝐭𝐢𝐦𝐞 𝐫𝐢𝐠𝐡𝐭 𝐧𝐨𝐰 𝐡𝐚𝐬 𝐜𝐨𝐦𝐩𝐥𝐞𝐭𝐞𝐥𝐲 𝐫𝐞𝐬𝐭𝐨𝐫𝐞𝐝 𝐦𝐲 𝐟𝐚𝐢𝐭𝐡 𝐢𝐧 𝐡𝐮𝐦𝐚𝐧𝐢𝐭𝐲. I'm witnessing random acts of kindness and my heart is so full with how humans are stepping up. A gorgeous flower is simply a seed that has sat in the wet, cold, dark soil. This is an amazing time to plant some seeds that can forever change people's lives and grow into something stunning.
Mitch Grooms at my brokerage has co-created a support launch buddy system. Over 30 PalmerHouse agents, including myself, are now set up all over the city to help folks who cannot take the risk of infection during the social distancing time. If you know of someone who needs help, feel free to contact Winter Baserva at 678-463-3173 or Mitch Grooms at 404-386-1101. We will pick up medication, go to the store, help in anyway we can.
I hope I left a little smile on your face and if not, then I will leave you with a wonderful excerpt that my beautiful client and friend Sue Parris Wright once shared with me….
"𝐴𝑛𝑦𝑡𝑖𝑚𝑒 𝑤𝑒 𝑓𝑒𝑒𝑙 𝑐𝑜𝑛𝑓𝑢𝑠𝑒𝑑 𝑜𝑟 𝑜𝑣𝑒𝑟𝑤ℎ𝑒𝑙𝑚𝑒𝑑, 𝑤𝑒 𝑚𝑎𝑦 𝑓𝑖𝑛𝑑 𝑜𝑢𝑟𝑠𝑒𝑙𝑣𝑒𝑠 𝑢𝑠𝑖𝑛𝑔 𝑡𝑢𝑛𝑛𝑒𝑙 𝑣𝑖𝑠𝑖𝑜𝑛; 𝑠𝑒𝑒𝑖𝑛𝑔 𝑜𝑛𝑙𝑦 𝑡ℎ𝑒 𝑐ℎ𝑎𝑙𝑙𝑒𝑛𝑔𝑒𝑠 𝑟𝑖𝑔ℎ𝑡 𝑖𝑛 𝑓𝑟𝑜𝑛𝑡 𝑜𝑓 𝑢𝑠. 𝐵𝑢𝑡 𝑖𝑓 𝑤𝑒 𝑡𝑢𝑟𝑛 𝑜𝑢𝑟 𝑡ℎ𝑜𝑢𝑔ℎ𝑡𝑠 𝑡𝑜 𝐺𝑜𝑑, 𝑤𝑒 𝑤𝑖𝑙𝑙 𝑓𝑖𝑛𝑑 𝑡ℎ𝑒 𝑣𝑖𝑒𝑤 𝑜𝑓 𝑡ℎ𝑒 𝑤𝑜𝑟𝑙𝑑/𝑜𝑢𝑟 𝑙𝑖𝑓𝑒 𝑓𝑟𝑜𝑚 𝑎 ℎ𝑖𝑔ℎ𝑒𝑟 𝑑𝑖𝑣𝑖𝑛𝑒 𝑝𝑒𝑟𝑠𝑝𝑒𝑐𝑡𝑖𝑣𝑒. 𝑅𝑖𝑠𝑒 𝑎𝑏𝑜𝑣𝑒 𝑡ℎ𝑒 𝑠𝑒𝑒𝑚𝑖𝑛𝑔 𝑐ℎ𝑎𝑜𝑠 𝑎𝑛𝑑 𝑡𝑟𝑢𝑠𝑡 𝑖𝑛 𝑡ℎ𝑒 𝑜𝑟𝑑𝑒𝑟 𝑡ℎ𝑎𝑡 𝑤𝑒 𝑚𝑎𝑦 𝑛𝑜𝑡 𝑏𝑒 𝑎𝑏𝑙𝑒 𝑡𝑜 𝑠𝑒𝑒 𝑎𝑡 𝑡ℎ𝑎𝑡 𝑡𝑖𝑚𝑒. '𝐼 ℎ𝑎𝑣𝑒 𝑓𝑎𝑖𝑡ℎ 𝑡ℎ𝑎𝑡 𝑡ℎ𝑒 𝑤𝑖𝑠𝑑𝑜𝑚 𝑜𝑓 𝐺𝑜𝑑 𝑖𝑠 𝑔𝑢𝑖𝑑𝑖𝑛𝑔 𝑚𝑒 𝑡𝑜 𝑎 𝑏𝑒𝑛𝑒𝑓𝑖𝑐𝑖𝑎𝑙 𝑜𝑢𝑡𝑐𝑜𝑚𝑒. 𝑀𝑦 ℎ𝑖𝑔ℎ𝑒𝑟 𝑝𝑒𝑟𝑠𝑝𝑒𝑐𝑡𝑖𝑣𝑒 𝑔𝑖𝑣𝑒𝑠 𝑚𝑒 𝑝𝑒𝑎𝑐𝑒 𝑡𝑜 𝑘𝑛𝑜𝑤 𝑡ℎ𝑎𝑡 𝑎𝑙𝑙 𝑖𝑠 𝑤𝑒𝑙𝑙."
𝑇ℎ𝑒 𝐿𝑜𝑟𝑑 𝑦𝑜𝑢𝑟 𝐺𝑜𝑑 𝑖𝑠 𝑖𝑛𝑑𝑒𝑒𝑑 𝐺𝑜𝑑 𝑖𝑛 ℎ𝑒𝑎𝑣𝑒𝑛 𝑎𝑏𝑜𝑣𝑒 𝑎𝑛𝑑 𝑜𝑛 𝑒𝑎𝑟𝑡ℎ 𝑏𝑒𝑙𝑜𝑤.—𝐽𝑜𝑠ℎ𝑢𝑎 2:11
I love you all, I mean it!
Winter
**This is a hopeful post to push some positivity back into an unprecedented situation. The views, thoughts, and opinions expressed in the post belong solely to the author, and not necessarily to the author's brokerage, organization, committee or other group or individual, even those quoted in this post. The information contained herein is not intended to be a source of advice or financial analysis with respect to the material presented, and the information and/or thoughts in this post do not constitute advice, simply opinion and hopefully added a smile to your day.**